※ It will be reposted due to various circumstances. In fact, I made it on May 7, 2020.
Here, we will briefly consider the status of infection using the information published on Gunma Prefecture's website in "Test status in the prefecture related to the new coronavirus infection"[2020/5/7 access] (https://www.pref.gunma.jp/02/d29g_00260.html).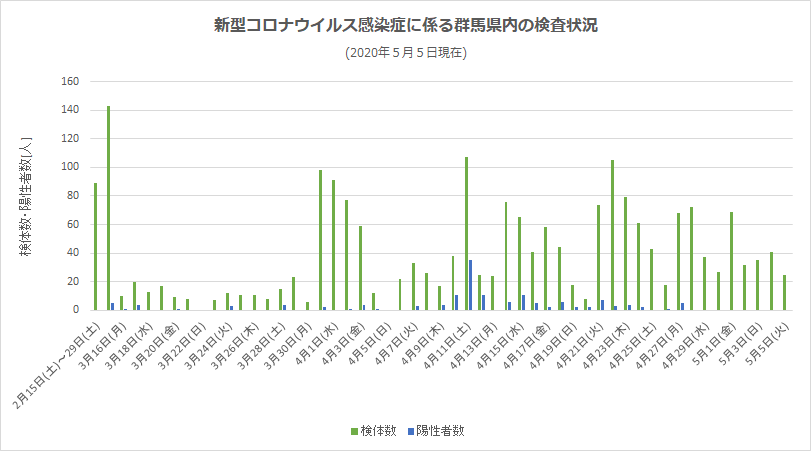 If the number of samples and the number of positives are summarized in a graph of the number of samples per day on the homepage, it becomes the figure above.As a frank impression, it is not every day, and it is not shown that there is a wave by the day of the week.In that area, it may depend on the circumstances of the medical institution to be examined rather than what the actual infected person is.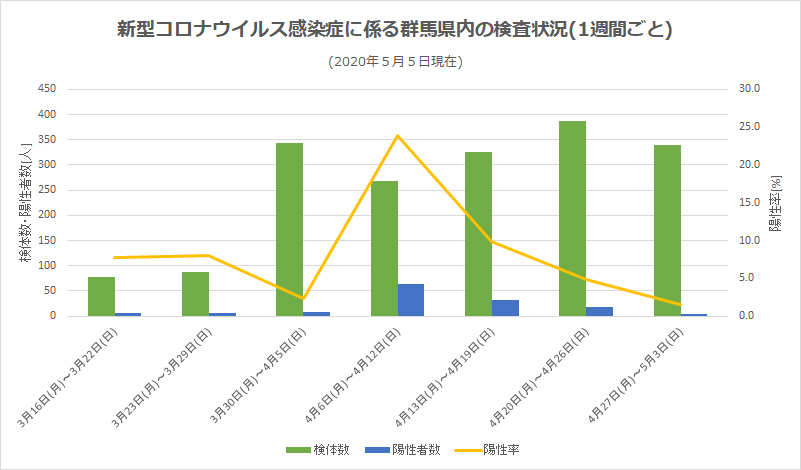 The graph summarized every week is shown above.I added the positive rate as an indicator of how positive the number of samples comes out.As a result, it seems to have peaked in the middle of April.It doesn't seem to seem to have settled the infection because the hand of the examination is loosened.The problem is how many people are asymptomatic, but it is not a way to investigate at present.It might be good to be pleased that it fits for the time being.Thank you to everyone in the medical field.